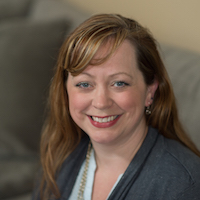 I have been a Registered Nurse in Labor and Delivery since 2002.  I work full time at the bedside helping women and families navigate the difficulties, wonder and excitement of birth.  Helping families through this major time in their life has always been a passion of mine.
Working in an acute care setting has given me extensive experience in labor & delivery, postpartum, triage, and NICU. I also fill in as a Relief Team Leader/Charge Nurse. Recently, I spent five years working in a ob/gyn clinic coordinating care for high-risk pregnant women from the point of conception to post-partum.
Certifications include Inpatient Obstetrics through National Certification Corporation and Electronic Fetal Monitoring through AWHONN.  I am an active member in  the Association of Legal Nurse Consultants, AWHONN and the Washington State Nurses Association.
I enjoy working full-time in the inpatient setting while raising my family and soaking in all the Pacific Northwest has to offer!
---
Legal Nurse Consulting Services
Medical record review
Reports: timelines, chronologies, summaries, narratives and Attorney phone calls for case discussion
Research
Deposition and trial preparation
Identify breach in Standard of Care
Interpret medical records, reports and fetal monitor strips
Provide education and clarification of medical/nursing issues to assist legal team
Prepare timeline of facts and chronology of events
Assist in the discovery process and identify missing records
Perform literature search
Americans Rate Nurses Highest on Honesty, Ethical Standards. –Gallup.com
Updated: 12/2021